About Us
Founded by Joe Grasso IV, Grasso Public Adjusters, Inc. has grown to include two divisions and serves thousands of clients. The driving force behind the success of GPA is the desire to attain a fair settlement for our clients. We treat every claim as if it were our own, whether it is $1,000 or $1,000,000.

Our Public Adjusters are experts on property loss adjustment retained by policyholders to assist in preparing, filing, and adjusting insurance claims. We are employed directly by a policyholder who has sustained an insured loss. Our professionals manage every detail of the claim, working closely with the insured to provide the most equitable and prompt settlement possible.

Grasso Public Adjusters, Inc. specializes in large loss claims. Lengthy construction knowledge, combined with vast experience in policy review, in addition to collaboration with some of the industry's top resources, is what sets us apart. With an ever-expanding market and a drive toward excellence, Grasso Public Adjusters, Inc. is constantly expanding both our actual footprint and our reach.

We currently serve many markets including:

Texas, New Jersey, Oklahoma.

Near term expansion plans include:

Colorado, Minnesota, Kansas, and Georgia.

Communication

Open communication between ourselves and our clients is very important to us at Grasso Public Adjuster, Inc.
On top of having available representatives to assist you with your questions and concerns daily via phone and email, we also we invite all clients to join our cloud server system that updates them every step of the way throughout their claim process.
---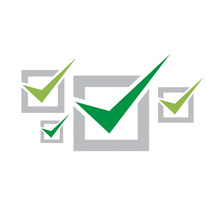 Vast Experience

Grasso PA consists of a team of experts who have been in the industry for years. We've assisted many clients and have helped them with difficult insurance claims.
Joe, our CEO and Founder, has been working in this field across multiple states and servicing various clients for many years. He not only has the experience to help those who come to us for help, but he also has the drive to make Grasso PA the trusted company it is today!
---
Turn Around Time

When it comes to insurance claims, the sooner you involve one of our public insurance adjusters, the better. We can help!
Grasso PA works efficiently to ensure the claim process is quick and simple for the Insured.
We have tools, knowledge, and processes in place to make sure that clients are helped as soon as possible!
---
Expert Knowledge

Our loss adjusters have been studying public adjusting for years, allowing us to apply our expert knowledge to each and every case we work on.
The industry surrounding insurance claims is tedious and can be tricky for policyholders. Don't go about it alone! We work with all of our clients to attain fair settlements and earn them the claim that they are entitled to.
Due to being an established and trusted business within the insurance claims adjustment field, GPA has developed relationships with various resources that we collaborate with, such as Engineers, Forensic Accountants, and inventory management teams, empowering us to win arguments for coverage on claims.